Our theatre project aims to help the youth to build confidence. Also, by acquiring a set of skills, including vocal skills, use of gestures and improvisations, our members obtain more courage to speak up for themselvesAs theatre is a form of art, the young people also find new ways to embrace their culture. The plays we perform are written by West-African authors and focus on culture, community and common values.
During the rehearsals we usually beginn with a warm-up, that makes everyone relaxed but also promotes concentration. After that, we will do exercises. Some exercises aim to improve confidence, while others trigger creativity. Then we start with the rehearsal of the current play.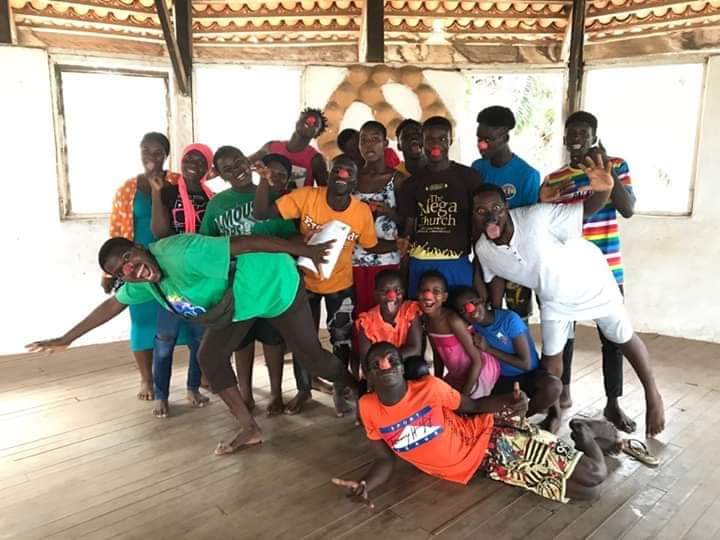 Our rehearsals take place twice a week at the premises of the Academy of African Music and Arts (A.A.M.A.), Kokrobite.
Rehearsal times:
Saturdays, 4pm – 6pm                 Sundays, 1pm-3pm
If you want to join the group, please contact us.
Due to the Covid-19 Pandemic, the theatre rehearsals are suspended until further notice.