We are currently planning new workshops to train young people from our community in marketable skills, namely shoe making and pottery, as well as social media and marketing skills to promote their ability to build their own businesses and work independently.
Each workshop will give five participants the chance to learn a new craft, making it 10 young people in total. These people will be from our community in Kokrobite and the surrounding towns. This allows us to promote our local  economy.
The two workshops will be taught by two local craftswomen, who have successful businesses of their own and are experienced in teaching their craft.
What we will offer to the participants: 
Theoretical and practical crafts training
 Marketing training
Warm Lunch
 Tools to start their own business
Support after the workshops

 
The shoe making workshop will be taught by the owner of Aseye Crafts, a successful shoe maker who is very experienced in teaching shoe making and marketing workshops and has helped many people to build their own business.
Instagram: @aseye_craft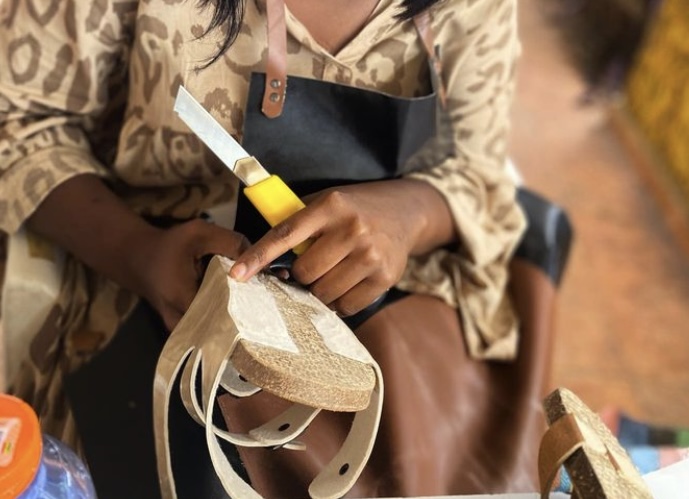 The pottery workshop will be instructed by the owner of Faith Pottery. She is experienced in her trade and is giving workshops regularly.
Instagram: @faithpottery_ghana