The WAYEOK Theatre Group had a very successful trip to Schwäbisch Hall in Germany and participated in a Youth Theatre Festival from the 21st to the 28th of April 2019.
The following entry was written by Ayisha Jarrah.
Arrival in Schwäbisch Hall
Schwäbisch Hall is a small place where the theatre festival is taking place. Theatre groups from many countries come to perform their theatre show.

On our arrival from Ghana, I was not feeling well, because of the flight.
We were supposed to visit Schwäbisch Hall and watch some other group performing. We were sent to the place where the group was performing.
Because I wasn't well, I was asked to rest, while the others went to watch the group performing on the day we arrived.

On Tuesday, the following day, Silvia, an instructor of our theatre group, who lives in Germany and organised the trip, woke me up early to prepare so that we go for our breakfast.
The day before, I couldn't see much around, so when we were all going for our breakfast with Silvia, that's when I saw the beauty of Schwäbisch Hall.
The houses and shops were all arranged perfectly.
Workshops
We went to the food area and ate. After, we went to the small hall at the Theatre Festival. A nice and funny lady leaded our warm up.
On a notice board, our names were written and categorized in different workshops. My workshop was acting. We were shown to our blocks for our workshop. Which I had great fun in.
Each and every day we went for warm up, eat, watch other groups performance and go for our workshops.
Our performance
Wednesday was our turn to perform with the WAYEOK Theatre group. I was very excited and on the other hand scared. I thought maybe the audience wouldn't love our show. But frankly, it was the best show they ever enjoyed. We performed a play about how slaves were treated bad and wanted to be free. Some slaves escaped and no one knew their whereabouts. The name of the play was "From Goldcoast to Palmares".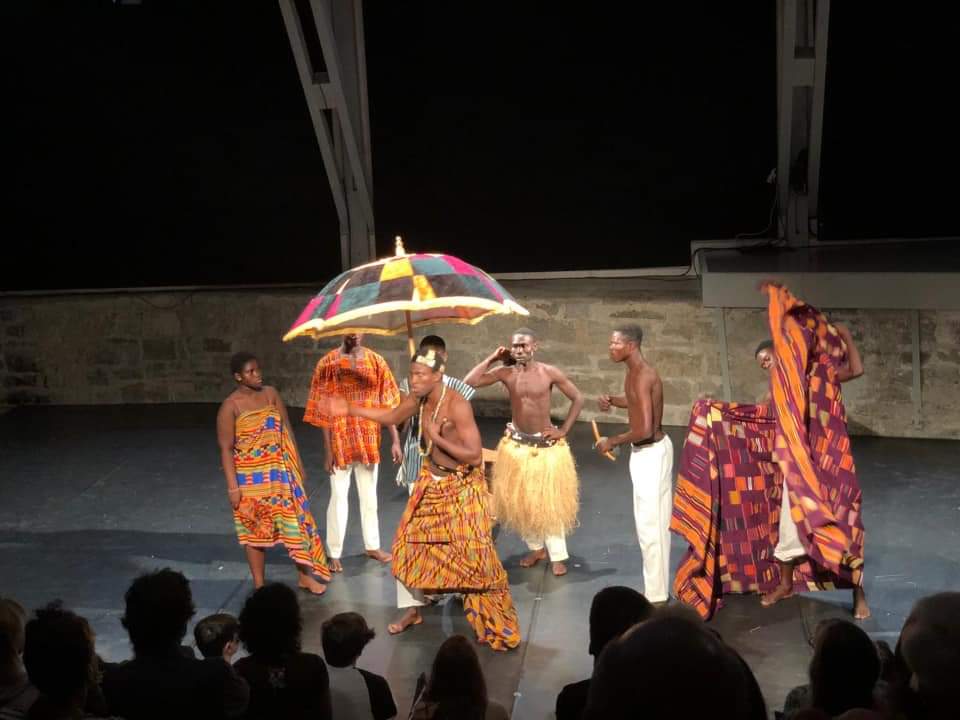 We visited many places in Schwäbisch Hall and bought lots of stuff for ourselves.
My workshop taught me how to speak, move and smile on stage for the audience to admire your acting. It also taught me how to feel free on stage without feeling shy to speak. It really taught me so many things.
Thus, my workshop was the best.
On the last day, which was on Saturday, we had to execute what we've been doing in our workshops, that was when our lovely and funny madam gave us a script to learn for our acting on the stage . On a serious note I was scared I wouldn't be able to pour out all the words from script. Honestly speaking, we did a great job on the stage.
On Sunday we went back to Ghana.
I will enjoy visiting this little beautiful town again.
By Ayisha Jarrah