On the 1st of March, we met the first time in 2020 with the theatre group at the Academy of African Music and Arts (AAMA), Kokrobite.
The following entry was written by Kelvin Addy.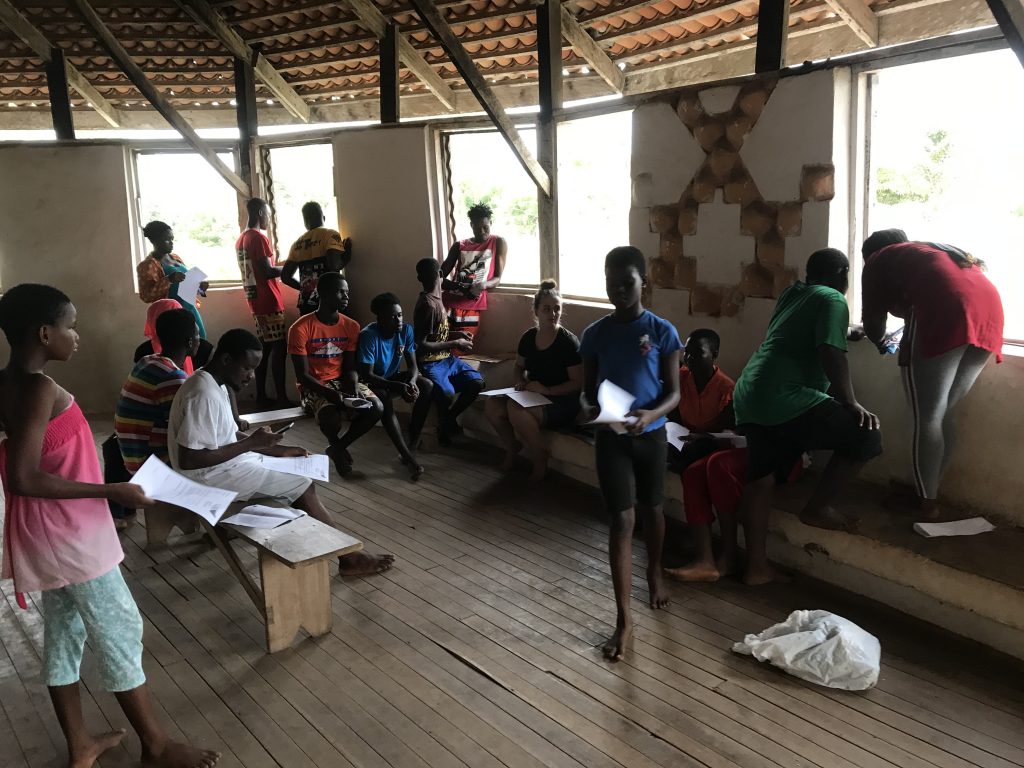 We were given a form with a set of rules and regulations, that I signed, as well as the others did.
It was a great idea of an organisation to ensure seriousness and participation during rehearsals.
Some of the rules include not to use the phones while rehearsals is proceeding. But there were other rules as well.
I think it was awesome that some new members came to join the theatre, which I think is going to improve our drama. New members can give us more motivation and passion to act, and give us more chances to act, as more characters can be portrayed.
(All in all,) I enjoyed it a lot, which made me feel I am right in the group. I am very hopeful for the future and I hope you can join too!
I can't wait for the rehearsals to start, and the next meeting.
By Kelvin Addy